We all crave a personal sense of meaning. One of the easiest ways to discover is to activate your kindness through volunteering. We are starting to reach critical mass of research about the accrued benefits of active benevolence. 'Helper Therapy' for example, is a core tenant of a variety of 12 step programs. Data derived from Project Match shows that recovering alcoholics engaged with supporting other alcoholics were 2x's more successful in maintaining sobriety a year later than their unengaged peers. (For those unfamiliar: Within AA, Alcoholics Anonymous, its possible to volunteer to sponsor newer participants and uphold a mentorship relationship.) In the emerging field of PNI, (psychoneuroimmunology, the study of stress and happiness on immune function) we have a growing body of studies demonstrating that cultivating positive emotions enhances immune and central nervous system function. Therefore, through finding the ideal social causes you care about and mindful volunteering, we make a difference that brings happiness. In addition, we meet others who share our sentiments for these causes and these friendships are therapeutic.
Source: Mindful Community Participation
---
Conservation District Volunteers –Give back, get outdoors, preserve nature, get active, raise awareness, build community, pay it forward, set an example, meet new people, learn new skills, plant a seed of knowledge, foster a sense of place, build confidence, enrich your life, contribute and have fun! The District's volunteers engage in a wide range of activities at conservation areas throughout McHenry County. They restore habitat, preserve ecological diversity, educate people about nature, promote public safety and keep local history alive. http://www.mccdistrict.org/rccms/conservation-district-volunteers/
---
Forest Preserve District of Kane County – We invite you to be part of the District's volunteer program and help inspire appreciation for the natural world and cultural history of Kane County. The District has volunteer opportunities in natural areas management, environmental education, cultural and historic preservation, public safety and trails and recreation. With the help of our dedicated volunteers, the District is able to further advance its mission of restoring, restocking, protecting and preserving lands for the education, recreation and pleasure of the Kane County citizens.
http://www.kaneforest.com/volunteer/binspired.aspx
---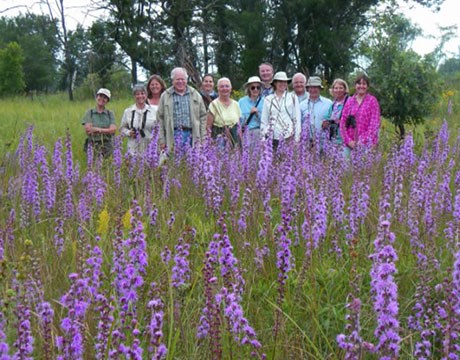 Lake County Forest Preserve – Our volunteers play a key role in operations and public safety, habitat restoration, cultural preservation and education. There are opportunities available for individuals and groups in a variety of settings—both indoors and out. No prior experience is required. Training is provided for all positions.
https://www.lcfpd.org/volunteer/
---
Cary Grove Food Pantry – Our pantry serves families and individuals in the Cary and Fox River Grove area with food in their time of need. There are many different ways to volunteer at Cary-Grove Food Pantry! Please call the Pantry at 847-516-3602
---
Mentoring Gardens – Laura's Kitchen & The Mentoring Gardens Market is an educational, youth- mentoring, fund raising project sponsored by The ARK Schoolhouse & The Educare Foundation, Inc., an IRS certified 501c3 non-profit organization. All profits from the sale of goods help support programs at The ARK and to the community. Just like when people work together to make good things happen in a community, putting the right ingredients together can make good things happen with foods! Enjoy our edible ideas from scratch to your table…while encouraging hearts to grow and to care!
---
Options & Advocacy for McHenry County -Options & Advocacy is a service coordination agency funded by Illinois Bureau of Early Intervention, DHS/Division of Developmental
Disabilities, and the McHenry County Mental Health Board, along with individual and corporate donors.
https://www.optionsandadvocacy.org/community-resources/
---
Humanitarian Service Project – started in Karole & Floyd Kettering's home in 1979 to help impoverished families living in DuPage County during the Christmas season by providing them with an abundance of groceries and gifts.
The Christmas Offering continues today, providing nutritious food and Christmas presents to 2000+ children and 133 seniors living in poverty.  Over 25 tons of food, and 10,000+ gifts are distributed each December.
The Senior Citizen Project began in 1982 with 3 seniors and presently serves 133 seniors monthly with nutritious groceries delivered straight to their door.
The Children's Project started in 1992 as the Children's Birthday Project with the goal of creating wonderful birthday memories for children living in poverty. Today this program also provides nutritional support at critical times during the year, school supplies and a beautiful birthday box.
---
Zak & Company
To help people and animals have a richer life as they learn to live in peace and harmony with each other and with our planet. Man's inhumanity to man, Mother Earth, and animals must stop. Let's all try to do just one thing. https://www.facebook.com/Zak-Company-186745678019285/