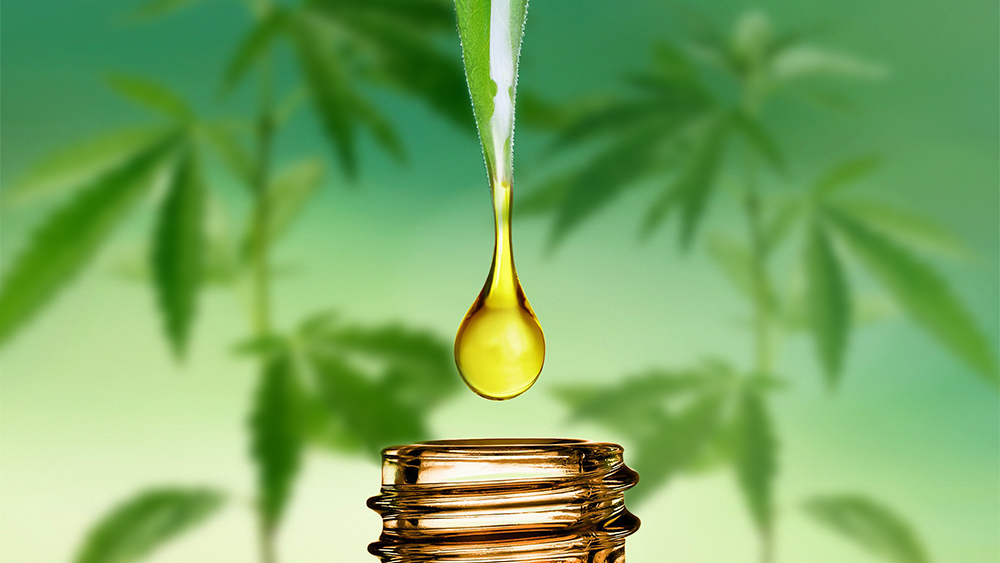 CBD is a component of the cannabis plant. Cannabidiol ("CBD") is one of at least 113 active cannabinoids identified in cannabis. It is a major phytocannabinoid, accounting for up to 40% of the plant's extract. CBD is considered to have a wide scope of potential medical applications – CBD has an important role in the future of medicine. Both humans and other mammals create its own cannabinoids, called endocannabinoids, to help support our regulatory system. This system includes appetite, pain sensation, mood, memory, immune system functions, and inflammation control, and keeps the body balanced. When these systems are out of balance, CBD acts to help kick-start these receptors. Source: ResQ Organics
---
CBD Oil & Product Suppliers
ResQ Organics – Organic/Natural Skin Care Products and Full Spectrum Organic CBD Company for people and their animal companions. ResQ is committed to creating products that address health issues from the inside out. They use the highest quality raw, organic, natural, food-grade ingredients such as Manuka Honey, Cehami, Aloe Vera, Shea Butter, Natural Oils, Vitamins and trace minerals from special blue-green algae.
http://resqorganics.com and www.resqorganicspet.com resqorganics@gmail.com
---
Laura Smith of Essential Nutrition & Wellness is dedicated to people who are sick and tired of being sick and tired. We focus on health from the outside in and inside out. Our services include targeting inflammation, weight loss, bio-energetic feedback analysis, supplements, anti-aging, and chronic illness. Our state-of-the-art alternative wellness and healing support modalities include Bemer, CBD Oil, Illinois Medical Marijuana Card Qualification, Zyto, Neora and Shape Reclaimed. Located in Barrington, IL, 847-904-0327, www.MyEssentialNutrition.com
---
Cathy Schadel of Sophia's Natural Way LLC
Offering SOURCE CBD hemp products, Raw Dog Food Consultations and Animal Reiki.630-701-0507, Email: sophiasnaturalway@gmail.com
Email: sophiasnaturalway@gmail.com
---
OILLY offers CBD products, including tinctures, bath bombs, soft gels, balms and more. OILLY Cannabidiol (CBD) oil is organically grown in the USA, is non-GMO, THC-free, and full-spectrum. No fillers or flavors – just pure & simple ingredients that work.
www.oillycbd.com, hello@oillycbd.com
---
M&M Naturals provides the highest quality pet supplements on the market today. Our cannabidiol (CBD) products have been purposefully designed to give your pets the highest amount of cannabinoid delivery, unlike our competitors. We have partnered with some of the world's foremost experts in biology, chemistry, and holistic medicine to produce the only products in the world backed by the world's leading scientists and researchers in their respective fields. CBD for people and pets. drmiksch@comcast.net , http://www.mm-naturals.net
---
Dr. Kevin Regan
Dr.Kevin Regan is a 30 practitioner of Chiropractic, Acupuncture and nutritional therapy Dr Regan has been utilizing Magnetic Resonance Therapy for 4 years and combines it with all of his care resulting in spectacular outcomes. Dr Regan teaches bi annually with The Council Of Chiropractic Acupuncture. Susan Coro, our in -house massage therapist, a 25 year practitioner whom specializes in deep tissue and fascial release techniques. A variety of CBD products also available!
---
Patty Aument of Purium Health Products
Purium foods give you high energy & health; so that the body heals and builds itself. Organic line for weight loss, athletic performance, daily nutrition, kids, energy, discomfort, stress, sleep, juice, raw green drinks, CBD, detox/remove glyphosate and heal the micro biome (gut), etc.
Email: purepatty@comcast.net Phone: 847-508-4080
Facebook: @purepatty (Super Food Transformation Group), www.purepatty.info & www.puriumcbd.com
---
Lisa Gniady of YogaGong 4 Life
Certified Intuitive Life Coach, Channel, Medium, Reiki Master, Goddess & Angelic Reiki Certification Co-creator, E-RYT 500 Kundalini, Hatha Yoga Teacher, Gong Sound Healer. Studied in Himalayas, experienced life changing rebirthing, meditating in the caves and ancient Buddhist monasteries of India. Dedicated to helping humanity grow and awaken on their spiritual path. Facilitates Spiritual Retreats around the world. Available for phone consultations, readings, private parties & events.
www.YogaGong4Life.com, YogaGong4Life@gmail.com
---
Vasayo by Alix Levine
Featuring nutritional supplements with Advanced Delivery Technology. Vasayo delivers results using our Advanced Delivery Technology, which utilizes the power of liposomes and enzymes for increased bioavailability. Our liposomes are double-layered bubbles or spheres that surround nutrients, helping them to pass through the harsh environment of the digestive system intact for better absorption and use by the body.* alixlevine@outlook.com , Website: http://www.alixlevine.vasayo.com
---
Maria Graft of Clean and Healthy Living
Wellness and consumer Advocate. Products/Services offered: Zilis UltraCell Full Spectrum Hemp CBD, Young Living Essential Oils, education on toxins in everyday products and how to avoid them, ideas/recipes and alternatives to lessen toxic load to the body.
Email: maria@mariagraft.com
Website: http://www.mariagraft.com // @cleanandhealthylivingnow